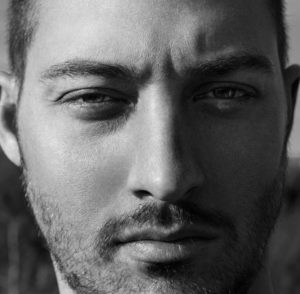 Nico Socha started as freelance retoucher and has since grown his business to having a studio, producing photography and offering post-production services to advertising agencies and companies.
Today we have another pen warrior on the show. Nico Socha is joining us and talks shop about retouching, how it is to grow from freelance to owning a retouching studio.
Nico is coming from a Design background and started early on doing websites for small clients and later on, he transitioned via advertising agency work into image creation and retouching.  Photoshop was always part of the process and Nico knows the application for years. As many people, he had discovered in the 90's more by accident when his dad bought a scanner and the software that came with it was a very early version of Photoshop. He was hooked from the start.
There is no day during the week on which I do not open Photoshop
Now being a retoucher, Nico's focus clearly is beauty and fashion images. He does other advertising works like cars but his passion is people and faces. While working on images he can draw from his background in the design world and have experience with 3D and video. Working with and on people also is sort of balancing many hours in front of the computer with not much social interaction. Therefore he prefers to also do photography from time to time where he can get out of the studio and directly communicate with clients and partners during a job.
What Allows Nico to Get His Job Done:
Hardware
Dell Computer running Windows
Daylight balanced lights
Proof Printer
Software
Capture One
Hasselblad Phocus Software
Nico's Workflow
Nico usually starts with Lightroom or capture one and exports his processed files or opens them up from Lightroom straight into Photoshop. Then he does all his retouching and if working with Lightroom he saves it back into Lightroom to export the finals from there.
He generally prefers to work with tiff files over PSD files. The main advantage is having a maximum file size of 4GB whereas you will be stuck at a maximum file size of 2GB with a PSD file.
The retouching will start with a duplicate of a background layer, then healing/cloning, dodging and burning, colorwork and final touches.