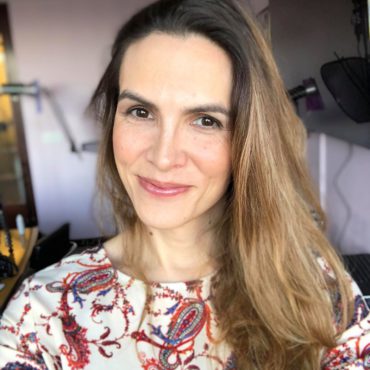 My unique photojournalism style is now incorporated into my studio, commercial, and fashion photography shoots. I never capture a posed reaction; I always capture something natural, and wonderful. I find true beauty comes in short burst, and it is my job to capture the split second reaction. Everyone has a natural elegance, and beauty. Sometimes it's hidden, but I always find a way to bring it out of people with humor, honesty, and passion.
Does size matter?
We are kicking it off with the question if more megapixels are always better than fewer megapixels? The bigger the better? Does size matter? Erika clearly opts for a hard no when it comes to megapixels. She also adds that the sensor size along with bigger sensor pixels definitely plays a roll in the quality of an image. But we are not here to argue so let's get into the interview and get to know Erika a bit better!
Who is Erika And How Has She Gotten Into Photoshop?
Erika is a New York fashion, beauty, and advertising photographer. She had her start in photography as a combat photographer for the military. After her time in the military, she started out taking on retouching jobs in New York. She since has been working with a lot of major brands but her beginnings were humble. Once introduced to the magic of  Photoshop she was hooked and eager to learn. Since that time, Erika has come a long way and her approach to retouching has changed quite a bit!
I am a firm beleiver, there is no slider and no filter that will help you retouch!
Erika remembers it had taken her a lot of time and money to figure out the secret behind the beautiful skin featured on covers like ELLE, VOGUE, BAZAAR,…
Only after studying a lot of time-lapse videos on youtube and researching quality work, Erika eventually figured out it was not actions, Lightroom presets but a lot of fundamental knowledge on photoshop, skin, texture, light, and color that allowed retouchers to achieve this look.
Beauty And Fashion Came Natural
Erika was always interested in beauty and when she was learning about retouching it just grew her interest even further. Then, at some point, it was just the right time and place for her to transition into beauty photography. First landing some retouching jobs for cosmetics and then clients came back asking for her to shoot. Eventually, Erika ended up shooting these high-end beauty campaigns for billboards. But still, there is no place for egos. Living and working in New York is impossible when you cannot step away from your ego.
There is no place for egos in this industry!
Working For Big Clients
Once you start aiming for the big jobs you will have to make sure you can deliver. Often, one chance is all you got because once you fail or let a client down you might never get the chance to work for clients of the same caliber.
High-End clients are very demanding and you wanna make sure you have them covered no matter what they throw at you. Your business practices have to be on their level as well as your communication skills. Workflow is another big one along with working under pressure. If your workflow is not set up right, everything will fall apart when being in the midst of a project.
Find the time to set up everything as professional as possible. Take time off to develop your skills and to reach the highest levels of your craft.
Erika's Favorite Tips For Beginners
Don't use everything to not get overwhelmed
Also with Retouching, less is more
Start to learn Layers, Adjustment Layers and Blending Modes
Master the usage of the brush!
Learning To Retouch
While the tools retouchers use can be very simple, the application is often not so simple. That is the reason why so many quit the early stages or do not get better.
The workflow is using simple tools in photoshop, however, the task of retouching is not simple!
Erika suggests learning in the evening, looking at magazines or to go on Pinterest and to look at aspiring work. Many people do not know that your brain processes the most newly acquired information during sleep. Therefore evening sessions are perfect to prime your brain and to learn the difference between good and bad work.
We both agree that words alone, tutorials and workshops alone cannot teach you everything you need to know. You need to build some sort of experience and fundamental knowledge of what high-quality work is, what is expected from you and how much and where a certain technique is applied. Learning just how a tool works is not the same as mastering its usage! As an artist, you have to look at art and learn how to think as an artist. You have to live and breath what you want to do in life.