Camera Profiling Makes Your Images Consistent And Color Perfect
If you are into photography and post-production, you most likely know about the ability to create camera profiles and use custom color corrections to calibrate your camera's color output to a standard.
When You Need To Use Correction Profiles
The color profiles used to process your RAW files usually are top notch in Capture One. For many, this is one of the key features and advantages of using or even switching to Capture One as a raw processor. However, there may be reasons, when this standard of color conversions and interpretation of the data coming out of your camera might not be enough.
Consider shooting with multiple camera bodies. It is common knowledge for different cameras from different manufacturers to look different. Sometimes it is mainly skin tones, and sometimes it is very dramatic differences. But also, unlike camera bodies of the same brand can look different. This difference may create issues in post-production. When batching multiple files with the intent of having them look and feel the same, all images need to be very similar previous to starting the batch process.
In this scenario, correction profiles come in handy. Despite a series of shots being different in exposure and white balance, it helps to even out the colors and bringing all the shots towards a known standard. This standard can be used to build further adjustments on to.
Overall, using correction profiles can make a difference in specific workflows, once, to save time, and secondly to help with consistency.
Color Checker Passport Works Great With Adobe
For this color calibration process, most people rely on the use of a color checker.
However, for the main process of color calibrating your cameras relies on the DNG workflow, users of raw processors other than Adobe Camera Raw / Lightroom often cannot use the process at all or, alternatively, have to spend a lot more money on the older gen, higher-end color checkers, allowing you to create ICC profiles.
In short, most users of the very popular Color Checker Passport were left frustrated when switching to applications like capture one. There was no option for them to use their previously created profiles or create new ones to use with the raw processor of their choice. Again, there were options with the much more expensive color checkers to also create ICC profiles.
Why Only Adobe Camera Profiling?
To understand why there was only an option to create camera profiles for an Adobe workflow, you have to know how these work. I want to give you some necessary background information here.
The Adobe camera profiles are based on Adobe's DNG raw processing workflow. They are used in an earlier stage of the raw processing than ICC profiles, which are applied after all the RAW processing steps are being done to the file.
Considering Adobe has been "the industry standard" for so long it was an obvious step to support camera profiling via their workflow. Again, it was possible to create ICC profiles from color checkers before, just not with the widely spread version of entry-level color checkers of X-Rite and Datacolor. Now that many people have given Capture One a chance and more and more people are using it, they demand the same or similar functionality.
X-Rite Introducing Camera Calibration For Capture One
Finally, X-Rite is introducing an option for creating ICC color profiles with embedded camera model and used lens, to be used in conjunction with Capture One. This gives all Color Checker Passport users the option to create profiles for their camera/lens combinations. The new version of the color checker software is currently in public beta and can be downloaded here.
Creating Custom Color Profiles With The Color Checker Software
There are a few steps to consider when creating camera profiles. While the DNG workflow is relatively easy and straightforward, creating custom ICC profiles for correcting a camera/lens combination needs a few more and different steps to be made. It is crucial for its success to stick with the following workflow because what you bake into the base file for the profile will have a significant effect on the outcome.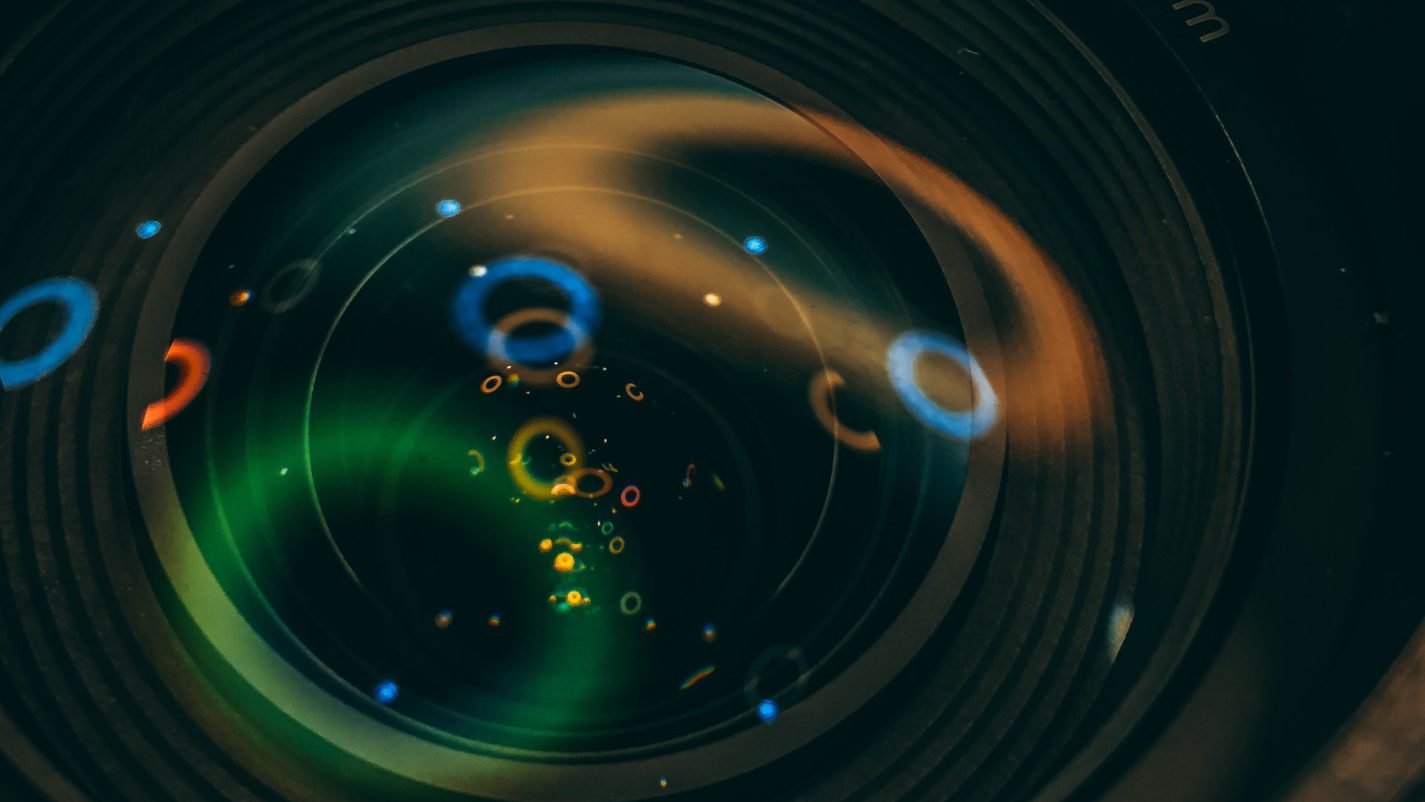 Steps To Creating A Color Correction ICC Profile
Capture Color Checker RAW Image & Prepare For Export
As a first step, a raw image of a color checker chart is always needed. Then, it needs to be output to a file to work with the color checker calibration software.
This process usually is done by exporting a DNG file.
Output Settings For The Base Tiff File
For creating an ICC profile, we need to process a tiff file. However, we want to have the raw converter being used to process the image as little effect on the image as possible. But we need it to embed a regular color profile and metadata of the camera body and the lens being used in the original shot.
Open the RAW file of a Color Checker in Capture One.
Make sure, in the color option, ICC profile is set to "no color corrections."
Load "linear" in the response curve option.
Export file as 16-bit, uncompressed, *.tiff file.
ICC profile in the export dialogue should be set to "embed camera profile."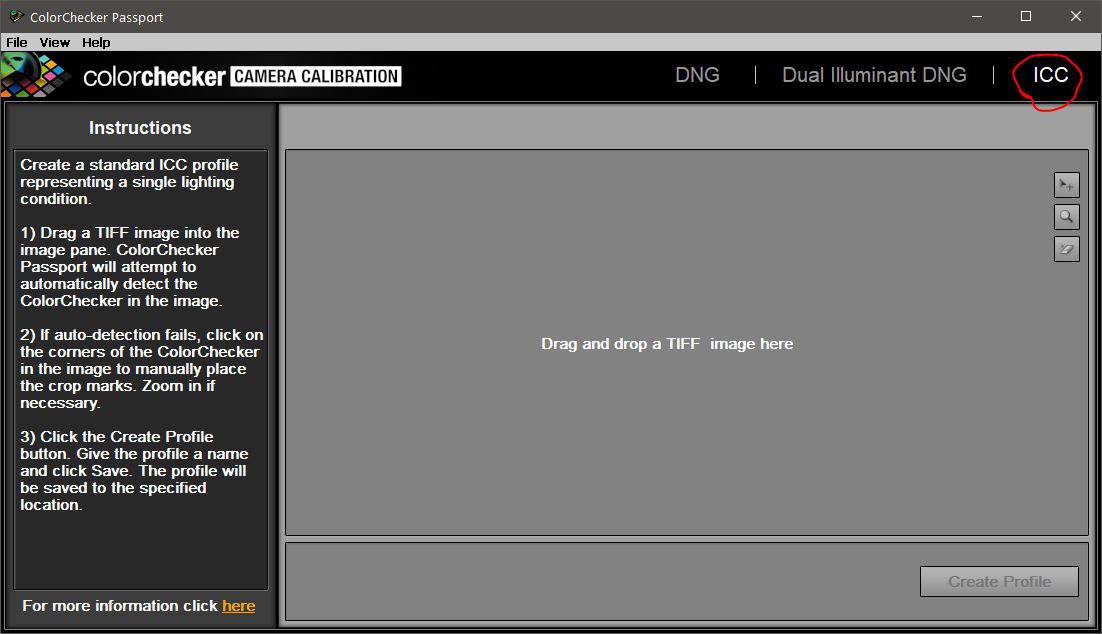 Download Public Beta Of The Color Checker Software
The public beta version of the color checker software can be downloaded here.
Creating An ICC Correction Profile With The ColorChecker Software
The Process of creating the actual ICC profile then is easy!
Open the Color Checker software
Select the newly added ICC tab
Drag & drop your previously created and prepared Tiff file containing the color checker and camera metadata onto the software's window
Check if the software has detected all the color patches correctly. If necessary, move the crop marks to the right area
Hit Create Profile
Done!
Loading Your New Profile Into Capture One
Your freshly created profile is available for further use within Capture One pretty much instantly. If you, however, had the application open while creating the ICC profile, you will need to restart Capture One for it to re-load the stored profiles, which happens initially when starting the application.
The profile is then available under the ICC tab within Capture One for images being shot with the same camera/lens combination.
Read More On The Topic Of Color Theory And Color Management:
Guide To Accurate Monitor Color Management
Guide To Accurate Browser Color