Here is everything you need to know about Adobe Photoshop CC 2019
The all mighty Photoshop comes with a recent update to version 20 or better Photoshop CC 2019. On this page, we are giving you all the information on the newly released Photoshop version, the new features, release, notes, tips, and tricks,…
When Was Adobe Photoshop CC 2019 Released?
Adobe announced the latest Photoshop version v.20 at the Adobe Max event in October 2018 along with many other Creative Cloud app updates. Right at the time of the announcement, new updates were available for Adobe Creative Cloud users. The Photoshop updates came with some smaller and bigger updates. Some updates even targeted very well-known already existing tools. Some users might really want to check the release notes this time.
Our top 5 New Features In Photoshop CC 2019
In a recent post, we already showcased out top 5 new features in photoshop targeted for retouching.
Step back in history shortcut
proportional transform by default and modified shortcuts
auto-commit changes
ability to lock your workspace
live preview of blend modes via mouse hover
Simplification of tools and shortcuts in Photoshop CC 2019
With the new changes and improvements, Photoshop seems more convenient for design purposes as well. For example, with the new frame tool, you can create image boxes to insert images in specific sizes and ratios, just like it is done in InDesign. This might be a helpful tool for those who design newsletters and similar stuff in Photoshop. Also, with the help of the new typing feature, you will be able to insert values with mathematical symbols to work accurately with convolutions when performing tasks like cropping or changing the opacity value.
to accelerate your work, to liberate your creativity, and to help you create anything…
New Features In More Detail
Of course, a detailed blog on everything about the newly released Photoshop CC 2019 would not be complete without a detailed list of the new features and changes.
Content-Aware Fill
Photoshop CC's Content-Aware Fill feature has been updated to include new controls for selecting source information as well as adapting content based on rotation, scale, and mirroring in order to create a better match when filling in areas of a photograph. Check out the video below to learn more.
Paint Symmenty Options
The Radial and Mandala Paint symmetry have been fully integrated into the symmetry options for painting in Photoshop CC.  Watch the video below to see how easy it is to mirror and repeat paint strokes around your desired axis as well as access the new Color Wheel in Photoshop CC.
New Frame Tool
The new Frame tool enables quick "clipping" of content to a shape. In the video below, see how to place images, drag and drop form the OS or other applications such as Lightroom or,  use the Libraries panel to quickly add a photo within a rectangle, ellipse, or any shape converted to a frame.
More New Tools:
1) The Undo command has been updated to provide consistency between Adobe applications such as Illustrator and InDesign.
Command + Z now continues to step back in time
Command + Shift + Z move forward in time
Command + Option + Z toggles the last state off/on (after the most recent command)
2) Dragging any anchor point while in Transform will transform proportionally by default. To distort the transformation, add the Shift key. Note: Transforming shapes and paths are the exception – they will be left un-proportional by default).
3) When in Transform, the reference point is hidden by default to prevent accidental repositioning. Quickly show/hide the reference point using the Options bar or use Edit > Preferences > Tools > Show reference point when using Transform.
4) It's easier than ever to commit to (apply changes) made by Tools that have modal states (including Type, Crop, Transform, and Content-Aware Scale). Simply select another tool or layer, click outside the canvas or click inside the canvas, but away from the bounding box. Note: when using tools such as Puppet Warp, the team didn't want to make to too easy to "accidentally" apply a warp so some of these "commit" shortcuts may not apply).
5) To edit Type layers more quickly, just double click on the text with the Move tool to automatically select the Type tool and the text on the layer.
6) Clicking with the Type tool in the image area automatically displays placeholder text to preview font, size, color etc. The placeholder text is replaced as soon as you start to type. To disable, choose Preferences > Type > Fill New Type Layers With Placeholder Text.
7) To help make on-canvas controls easier to see, select Preference > Guides Grid & Slices. Use the Path options to change color and width of paths and shapes and the Control option to change the color of on-canvas controls such as Transform and Warp commands, Blur Gallery and Liquify filters and Gradient and Eyedropper tools.
8) To change the font size for the interface, choose Preference > Interface > UI Font size and enable Scale UI To Font. Note: changes won't take effect until the next time you restart Photoshop.
9) The Crop tool now displays the handles outside of the cropped area,  no longer obscuring the edges of the document.
10) For additional control over your workspaces, choose  Panel > Workspace > Lock workspace. You can still add additional panels, but locking them prevents you from  inadvertently moving them.
Are here are my favorite 10  Hidden Gems in Photoshop CC.
Live Blend Modes Hovering your cursor over any blend mode in the Layers panel previews the results instantly in the image area.
Please, beware the current bugs and flaws associated with Blend modes
New Layer Alignment Options Easily distribute objects of different sizes based on the spacing between them (not their size). Choose Layer > Distribute > Horizontally or Vertically. Or, with the Move tool selected, click the More icon (three dots) in the Options bar and click the desired Distribute Spacing icon. Note: this menu item can be recored as part of an action.
Long Layer Names  When displaying layers with long names, the Layers panel now truncates the middle of the name (not the end) making it easier to identify the layer.
Math Calculations Photoshop now supports addition (+), multiplication (*), subtraction (-) and division(/) in text entry fields.
Custom Groups in Libraries Panel While you can still view your assets in a Library by Photoshop's default view based on element type, you can also create your own groups of mixed assets depending on your needs.
Flip Canvas View Selecting View > Flip Horizontal quickly flips the document view which can help provide a new perspective on the document or troubleshoot why an image isn't working as planned. Note: to actually flip the document (not the view) choose Image > Image Rotation > Flip Canvas…
Toggle the Visibility of the Home Screen Click the new Home icon in the Options bar in Photoshop at any time to access the Home screen (to create new or open recent files, discover Learn content and access LR Photos).
Click the PS icon on the Home screen to return to Photoshop. Note, to assign a custom keyboard shortcut to toggle the Home screen choose Edit > Keyboard Shortcuts > Help > Home.
New Product Tour and Learn Content  When you first launch PS, the Home screen will display the New Product Tour and additional Learn content. The contents of Home screen will evolve over time, but you can always access the product tour by choosing File > Open Recent > Clear Recent File List.
Japanese Characters and Fonts. Show Similar Fonts now includes Japanese characters.And, when using Match Font, you can choose between Roman and Japanese characters.
Middle Eastern and South Asian Layout Paragraph Composer Photoshop now has support for entering text using 5 new Southeast Asian languages —Thai, Burmese, Lao, Sinhala, and Khmer. Choose Edit > Preferences > Type to choose the Middle Eastern and South Asian text engine option and create a new document. Create a new Type layer and, in the Character panel, choose the desired language. Choose your font  (Adobe Thai or Noto Sans Thai for Thai, for example) and Copy & Paste the Thai text. Or, if you have a Thai keyboard set up, simply type away.
Note: On Windows, to use these languages properly, you will have to install the Language and Font packs for the particular language you want to use. Microsoft has all the information on this. Just Google something like "Windows Thai Language Pack".
Evertything you to know about CC 2019
Adobe claims this release to be a fully new built of tools and not just an old application with newly added features. Many tools have been reworced or recoded to make them work better now and in the future. You can always migrate your workspace and default setting, brushes and actions to the new version. Just beware that on install, by default, the old version gets removed. Via the advanced install settings you can, however chose to keep your current version of Photoshop as well.  3rd Party plugins will not migrate and need manual configuration to work with the new Photoshop V.20.
I always keep my current version of Photoshop installed. Just in case I either need time to adapt to changes made or if there are bugs in the new version which are a big deal to me.
As a member of the creative cloud you also have access to older versions of Photoshop. Either because you accidentally updated and have to revert because of some bugs or because you might want to run an older version on some old hardware.  If you're trying out CC 2019 and decide to join when the free trial period is up, you can easily convert your trial to ongoing use without reinstall­ing the software.
System requirements
System requirements have changed, in order to take advantage of the latest operating system features and technologies…
System Requirements On MAC
The CC 2019 release now requires macOS X 10.12 Sierra or higher. If you're not running the latest macOS yet, then you can get a free upgrade from Apple to the latest version of macOS 10.14 Mojave.
System Requirements on PC
On PC, either Windows 10 (version 1703 or higher) or Windows 7 will work for most Creative Cloud applications. But note that Windows 7 is no longer supported for the CC video and audio tools, and Windows 8.1 is not supported at all. For more details, consult the complete CC 2019 System Requirements. If those don't fit for you, then you can instead continue to use the older CC 2018 applications.
Pricing and Availability
All the latest Creative Cloud Apps are by now available. If you are only into image editing, please, make use of the Photography bundle. Adobe's Creative Cloud Photography Plan is currently $239.88 on Amazon.
Education customers still receive a discount of 60-70% off the regular CC prices, for students, teachers, and staff at all levels of school: primary, middle, secondary, college and university… See our guide on how to qualify.
As a creative cloud Member, you are given two active licenses to use on your machines. There are also Team And business licenses available.
Known Bugs And Issues With Photoshop CC 2019
Here is a complete list of issues and known bugs with the latest release. I am sure they will all get sorted out over time. However, we found one major bug that is not listed here: Blend Modes are not working like they are supposed to work!!!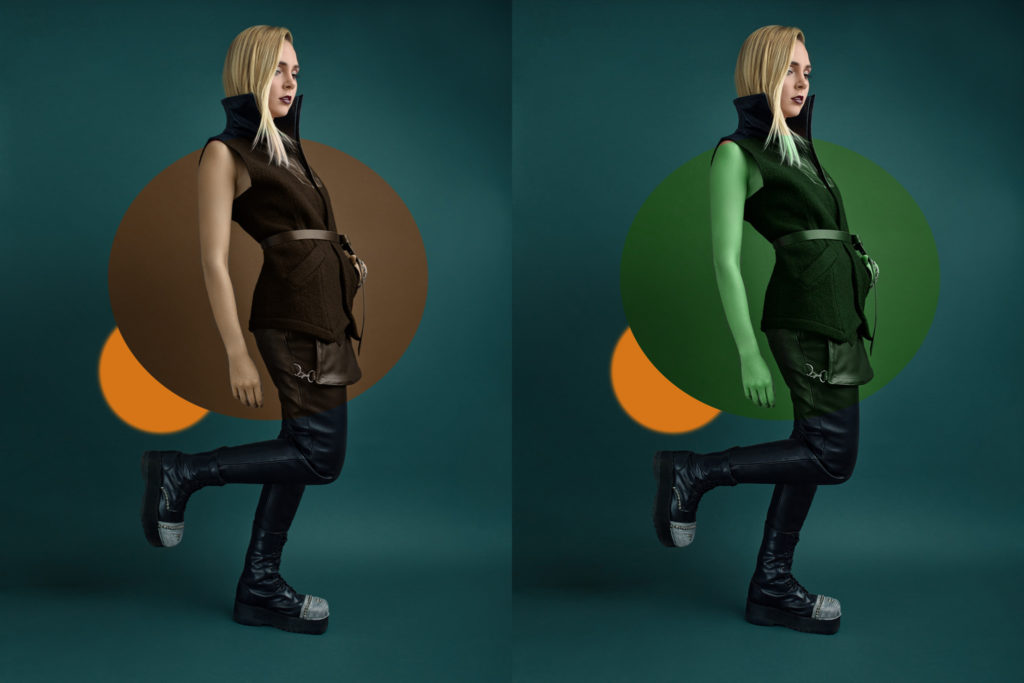 Content-Aware Fill
Issue
Workaround
In the

Preview

panel of the

Content-Aware Fill

workspace, the sampling area is not fully drawn with some images.

Turn on the Legacy Compositing option in Performance preferences.

Choose Edit > Preferences > Performance (Windows) or Photoshop > Preferences > Performance (macOS). Select Legacy Compositing. Quit and relaunch Photoshop.

The sampling area is incorrect when you use the Sampling Brush Tool in Add mode to add to the sampling region and use the Lasso Tool in Add To Selection mode to add to the selection (fill area). 
Use the Sampling Brush Tool to manually modify the sampling region to the desired areas.
Issue
Workaround
When you export (

File > Export > Export As

) in the SVG format, the Background layer does not appear in the output image.
Unlock or duplicate the Background layer and then export as SVG.
Issue
Workaround
(macOS 10.14 Mojave) After you use the Liquify filter on an image on specific Mac hardware/graphics cards, there are unexpected black pixels on the image.

Turn off the GPU.

Choose Photoshop > Preferences > Performance (macOS). Deselect Use Graphics Processor. Quit and relaunch Photoshop.
Issue
Workaround
While transforming a layer with the

Maintain Aspect Ratio

option turned off in the tool options bar, dragging any of the corner handles transforms proportionally.
To transform non-proportionally, hold the Shift key while dragging the corner handles.
(Mac-only) Switching to another app during free transformation mode and coming back to Photoshop by clicking a part of the canvas, ends the transformation mode. Most of the menu items are dimmed. Editing of the document is not possible.
Click another app again and switch back to Photoshop.
Issue
Workaround
When using the Type Tool, the I-beam pointer and the text selection are not visible when typing in CMYK, Lab, Grayscale documents.

To resolve this issue, do any one of the following:

Turn off the GPU: Choose

Edit > Preferences > Performance

(Windows) or

Photoshop > Preferences > Performance

(macOS). Deselect

Use Graphics Processor

. Quit and relaunch Photoshop.
Open an RGB image in Photoshop. The I-beam pointer will now display in non-RGB documents.
Issue
Workaround
After applying any adjustment to an image from the

Adjustments

panel, clicking the View Previous State icon at the bottom of the panel or pressing \ key doesn't show the previous state.

Turn on the Legacy Compositing option in Performance preferences.

Choose Edit > Preferences > Performance (Windows) or Photoshop > Preferences > Performance (macOS). Select Legacy Compositing. Quit and relaunch Photoshop.
Issue
Workaround
After upgrading from an earlier version to Photoshop CC 2019 (version 20.0), the app crashes when you open a file from the Home screen and select

Filter > Render > Lighting FX

.

Delete the preferences file Adobe Photoshop CC 2019 Prefs.psp at:

Windows: \Users\[user name]\AppData\Roaming\Adobe\Adobe Photoshop CC 2019\Adobe Photoshop CC 2019 Settings

Mac: Users/[user name]/Library/Preferences/
Adobe Photoshop CC 2019 Settings
Issue
Workaround

After upgrading from an earlier version to Photoshop CC 2019 (version 20.0), keyboard shortcuts migration duplicates F1 and Cmd+Z assignment.

This issue occurs if you've previously changed the default assignment of F1 or Cmd+Z. The key performs one of the actions, switching depending on application context.

Delete the extra assignment using the Keyboard Shortcuts editor. See Delete a set of shortcuts.
Issue
Workaround
(Windows-only) When running Photoshop on Microsoft Surface Book with NVIDIA GPU enabled, black boxes appear around floating user interface elements in Photoshop CC including the Search dialog, coachmarks, and history scrubber.
See Black areas appear around user interface elements | Microsoft Surface Book.
When you launch Photoshop, it freezes either at the splash screen displaying '

Loading Halide Bottlenecks…

' or freezes/crashes during startup.
See Photoshop freezes at launch.

When you access File > File Info for certain files in Photoshop, you observe one or more of the following issue symptoms:

The File Info dialog is slow to open or freezes.
Photoshop displays a warning '

Cannot Display Raw Metadata, Contents Too Large

'.
Raw Data has excessive number of entries of '

photoshop:DocumentAncestors

'.

See File Info dialog is slow to open, freezes, or cannot display raw metadata.
Full Photoshop CC 2019 on iPad?
Adobe is bringing Photoshop CC to the iPad. Aiming for a release in 2019, Photoshop CC for iPad will bring the full Photoshop engine and experience to Apple's line of tablets (supposedly only the more powerful devices).
Photoshop users will be able to open and edit native PSD files right on the iPad using standard Photoshop image editing tools, including support for layers.
So, the iPad version of Photoshop is supposed to almost feature an identical interface, similar to the desktop version of Photoshop. The idea is to keep the familiarity and the same user experience across multiple platforms. We creatives do like change but not in our software design. However, the new interface is also going to be touch friendlt, featuring larger touch bars, buttons and icons. This is a continuation of efforts done for windows touch devices and scalable interface design. Both touch and pencil input are supported. The interface is somewhat simpler than the desktop version, and although the same Photoshop code is running under the hood to ensure there's no loss of fidelity, not every feature will be available in the mobile version. The first release will contain the main tools while Adobe plans to add more in the future.
A key feature of the IOS app is cloud services. Due to the lack of processing power, some of the processing will be done by services in the cloud. All hidden behind the interface. User just wait for the processig to be done like on a regular machine and then continue working with the information sent back from the cloud. Adobe's cloud services also sync your real data between your tablet device and desktop. No need to export or transfer your files or more processing intense work, it is all done in the background and as you lay down your tablet, you will be able to continue working on your workstation.  This will be adobe's try on "continue where you left off".
Other apps Adobe is building for the Apple tablet lines:
Project Gemini – a new painting app that simulates real brushes, paints, and materials.